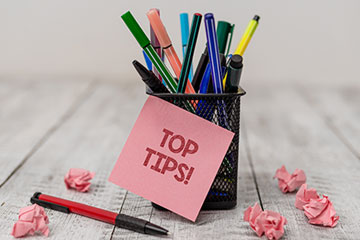 For the last number of weeks we have been sharing the Zeeko Glossary on our social media channels. The Zeeko Glossary is a set of terms that offers parents a way of understanding the lingo that their children are using when they are communicating digitally. The terms are literally a whole new world! Parents and teachers regularly tell us that they find it increasingly challenging to keep up to date with the language that children are using to communicate with each other.
Kids growing up today are natives of the digital eco‐system, leaving parents feeling like trespassers – tiptoeing around their world. For many parents, the first hurdle to overcome is that you are speaking about a world that you have a limited understanding of and that you are not familiar with. Parents can feel awkward and clumsy trying to engage with their child if the associated language feels alien and is not easily understood. The best way of overcoming this is familiarising yourself with the platforms, sites and apps frequently used by your child and adopting some of the lingo.
Familiarising does not necessarily mean becoming a tech whiz on the site or platform in question, but a basic understanding of what the site does and some of the associated terminology will be useful. At Zeeko we have developed Three Top Tips to help you navigate your child's digital language.
Tip One: Know what social media channels and digital outlets your child is using (Instagram, Snapchat, Skype, Viber, YouTube…the list goes on!). Simply find out by asking your child to show you the icons on their device and talk you through the name of each app. Your child may also be accessing social media and digital outlets through websites. Take a look through the history section on the browser of the laptop or the PC your child has access to – this will show you what websites they have recently visited.
Tip Two:  Download these apps on your own device, and visit the sites and games they play online. Try out these channels and outlets for yourself – play around and see what they are all about. Keep in mind that if you are setting up profiles, you should ask permission in the real world before sending your child a friend request in the virtual world. It is common that children do not wish to be connected with their parents online.
If your child would rather not be connected with you, it is often best to respect their online space (once they give you some visibility of their account in another way, such as their password so you can take a look at the account or running through their account with you).
Tip Three:  Once you feel comfortable using these channels, you are far better equipped to talk to your kids in a way that they will really understand. You will have picked up some of the associated lingo just by browsing the sites or apps, and will feel more confident once you truly understand what the various terms mean. If you are having some trouble with navigating the site or app, ask your child to show you around.
Most kids are delighted to show off their digital knowledge and skills, and to help educate you in a world they are more familiar with. If you are struggling with using the lingo in normal conversation, or with introducing it into your daily chats, try some of the examples we include below; the key is to keep it natural and sound somewhat knowledgeable, without being invasive or forceful – encourage your child to engage.
We have created the Zeeko Glossary  to help you understand the language your child is using online.
The Zeeko Internet Safety Guide offers more comprehensive advice on how to keep your child safe online. You can buy a copy of the book here.
We regularly update our social media channels. You can connect with Zeeko via Facebook, Twitter and LinkedIn.