Zeeko
Providing childern with 21st century skills
What We Do At Zeeko
In Zeeko our innovative approach to teaching 21st-century skills, supports pupils' personal development and their attainment across the curriculum.
We recognise, as parents of two young boys and working in the IT industry, the need to change "how" and "what" we teach our children. In under 10 years, a technological metamorphosis has transformed the world into a society where innovation and change are an integral part of our lives. Are we ready for re-engineered communities? We are creating the Internet of Things (IoT), Block-chain and Cryptocurrency, Artificial Intelligence (AI) and Virtual Reality/ Augmented Reality (VR/AR). Have we prepared the next generation for what is coming?
We live in a time of unprecedented social, economic and environmental change and challenge, driven by accelerating globalisation and technological innovation. Young people need to embrace and thrive in this uncertainty. Peer-to-Peer Education is an integral component of Zeeko's programmes, as it contributes to building self-esteem, self-confidence and it intrinsically motivates life-long learning. This will enable young people's 21st century skills (C21 Skills) by providing high quality content to develop a growth mindset, foster resilience and grow self-efficacy.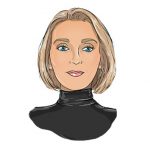 Linda Kenny
Founder

and Chairperson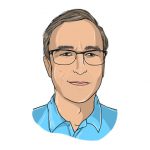 Joe Kenny
Founder and CEO