21st Century Skills & Literacy Skills
If you have read our previous blogs around 21st Century Skills, you will be aware of how important they are if we want our children to succeed in the future. If this is your first time reading our blog, you may not yet be aware of the 12 fundamental 21st Century Skills, so here is a brief overview.
21st Century Skills are a list of 12 skills and attributes that are deemed essential for success in the working world. You can read about them in more detail in our blog here. The 12 skills are divided into 3 categories, Learning Skills, Literacy Skills and Life Skills. We have previously published a blog about implementing learning skills into the classroom, which you can find here. At Zeeko, all our initiatives are focused on teaching these vital 21st Century Skills.
Literacy is defined as one's knowledge of competence in a certain area. There are 3 Literacy Skills within the 21st-century skills framework, these are Information Literacy, Media Literacy and Technology Literacy. With the advancement of technology, it is more important than ever for our children to be educated in these areas. It's imperative that in a world of constant fake news that our children can make their own judgment on which information is truthful or not. Here is a breakdown of the three literacy skills and what each of them means.
Information Literacy
Information literacy teaches our children the ability to understand facts, figures, statistics and data. When searching online children will be inundated with false figures and made up numbers on all sorts of topics. Therefore, it's necessary to teach kids how to identify when figures might not be truthful or seem a little off. Teaching how to determine between fiction and truth is vital for success in a world so inundated with information.
Media Literacy
The world, especially the online world, is saturated with false advertising and fake news. Media outlets are guilty of twisting the truth or simply fabricating stories to sell us daily and fill the 24 hr news cycle. With the rapid rate that news and stories are produced and consumed, we must teach our children that unfortunately, not everything we read online or in the newspapers is always true. Media literacy is the practice of identifying publishing methods, outlets, and sources while distinguishing between the ones that are credible and the ones that are not.
Technology Literacy
Technology Literacy refers to the devices that provide us with our information or the platforms on which we consume them. Without the advancement in technology, our information age would not be possible. Teaching our children how to correctly use technology while understanding the downfalls and loopholes, will make them much more in tune with the online world.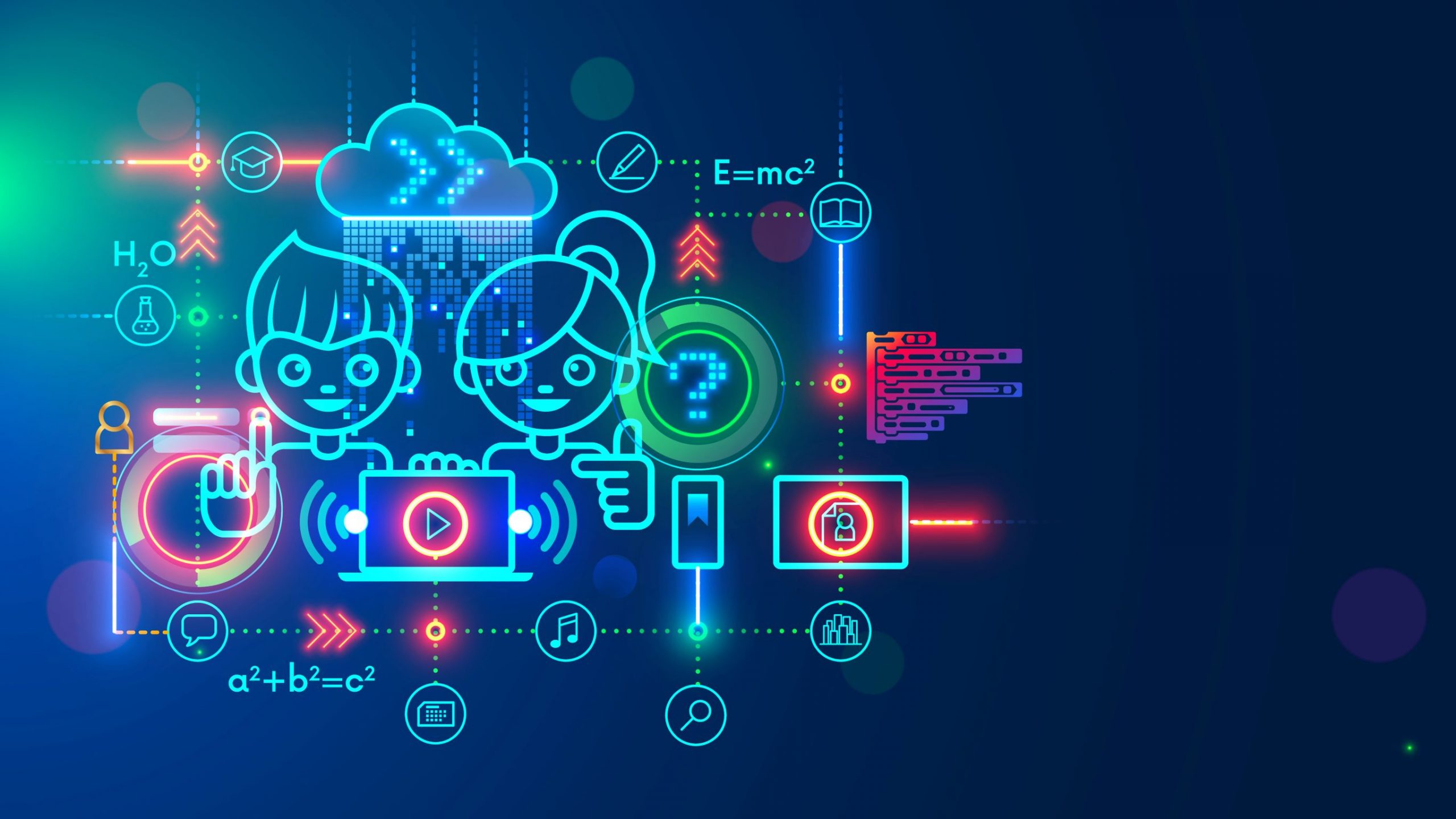 The Importance of children learning these skills
Literacy plays a huge role in our children's overall development. It is the foundation of their understanding of the world. If we teach literacy skills, we are planting the seed for them to be much more in tune with life. This applies to both the real and online world. Learning to ask questions and developing their want to challenge and question various publications is a huge advantage.
Helping children develop this ability will benefit them in school when it comes to problem-solving and decision-making. It will benefit them in developing more independence and that in turn will only add to their working life abilities at a later stage.
How can we teach literacy skills at home?
There are so many ways we as parents can teach literacy at home. We understand that parents have busy lives so we have listed a few methods below that can easily be implemented into everyday life.
Have extended responsive conversations:
Asking children how their day went and encouraging them to take control of the conversation is a great way to encourage literacy. Using prompt questions like 'how did that make you feel?' or 'if you were in that situation again, is there anything you would do differently?' are great ways to get them thinking and elaborating on different scenarios, solving problems and also thinking about other potential outcomes of daily conversations or encounters.
Introduce unusual words:
Introducing words that children might not have heard of before is a great way to get them thinking. It helps start a conversation about what the word means and how it might be applicable to other dialogues. When they hear this word again or see it written, it could potentially change their whole view and understanding of a particular topic.
Encourage use of the media:
Children should be encouraged to watch the news or read newspapers. Of course, there is a lot on the news and in newspapers that is not appropriate for children to see. You may need to pick and choose what you introduce to your kids. There might not always be an immediate response, however, they might surprise you in the following weeks. However, by introducing them to varied news sources and talking through the articles with them, you will encourage a desire for reading and understanding the news which will serve them in the future.
The Magical Leaders Programme
Zeeko's Magical Leaders programme is a peer-led programme that helps children develop 21st century and transversal skills. The programme is engaging, fun, and interactive! The Magical Leaders programme is fully developed, with detailed lesson plans and instruction manuals included. Funded by Enterprise Ireland, the programme is currently free to schools in Ireland. For more information visit our website, or get in touch with the Zeeko Team today.
Don't forget to sign up for our Parents Blog List here. Teachers can sign up for our Monthly Teachers Newsletter here.