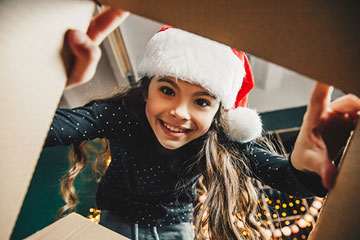 It's the time of year when there is only one thing on the top of most children's Christmas list and that is technology! Here is some advice from Zeeko on what to bear in mind if you are going to purchase a piece of technology for your child this Christmas.
Make sure that the technology is age appropriate:
For young children in particular, there are many 'junior' versions of technology that appear like they are a tablet or an iPad but they are not in reality connected to the internet and you can have knowledge and control of what games your child plays on these.
Keep in mind the positive aspects of technology:
Remember that your child can learn a lot through technology. They can improve their digital literacy, which will stand to them both now and in the future. If you are open with your kids and talk to them regularly about what they are discovering via technology this can make the digital experience much enjoyable and safer for everyone.
Research is Crucial!
Always familiarise yourself with the devices' capabilities and research how well technology toys and devices meet your needs before purchasing them for your family.
Christmas is a time when families spend a lot of time together. Look for electronic devices that can be used in shared company, such as high-tech play sets, which the entire family can come together and enjoy.
Many popular entertainment devices and operating systems now incorporate parental controls. You can utilize these built-in settings to limit access to age-appropriate content. Spending time playing with high-tech devices with your children can provide greater insight into kids' computing, browsing and usage habits, and preferred sites, services and software programs.
The team at Zeeko have written an Internet Safety Guide for parents. This book gives more detailed advice and guidance on keeping your child safe online.
The Zeeko Internet Safety Guide for Parents is being launched as part of our Crowdfunding campaign on 4th January 2016. You can find our more and pre-register at www.zeeko.ie