Join the Magical Leaders Programme
Online resource for learning and applying 21st century skills through entrepreneurship. Help your pupils prepare for the transition into secondary school in a fun and engaging way.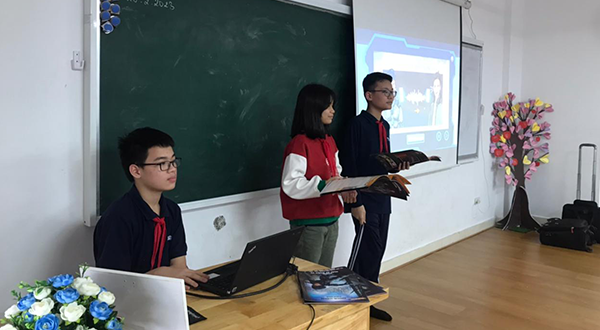 Magical Leaders is a peer-led education programme for pupils aged 10-14, developed by Zeeko Education. This innovative digital learning experience helps to teach and nurture 21st century skills in an engaging and interactive way.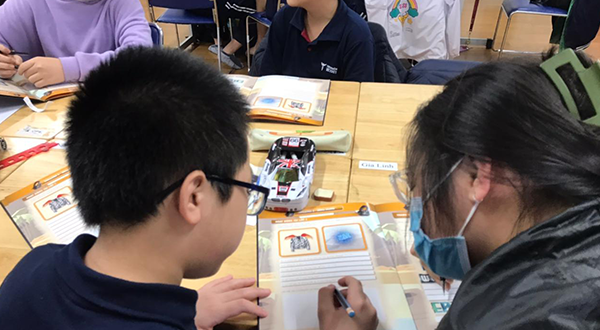 Magical Leaders was built on 4 fundamental elements, Teamwork, Self Esteem, Oracy Skills and 21st Century Skills. Each Lesson highlights one of the United Nations Sustainable Development Goals (UNSDGs), focusing learning and discussion on sustainability, creating value and positive impact in the world.
Introduce your pupils to Magical Leaders this year!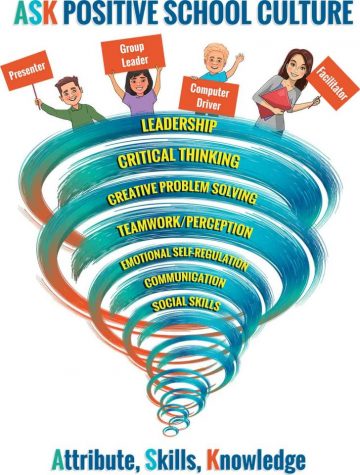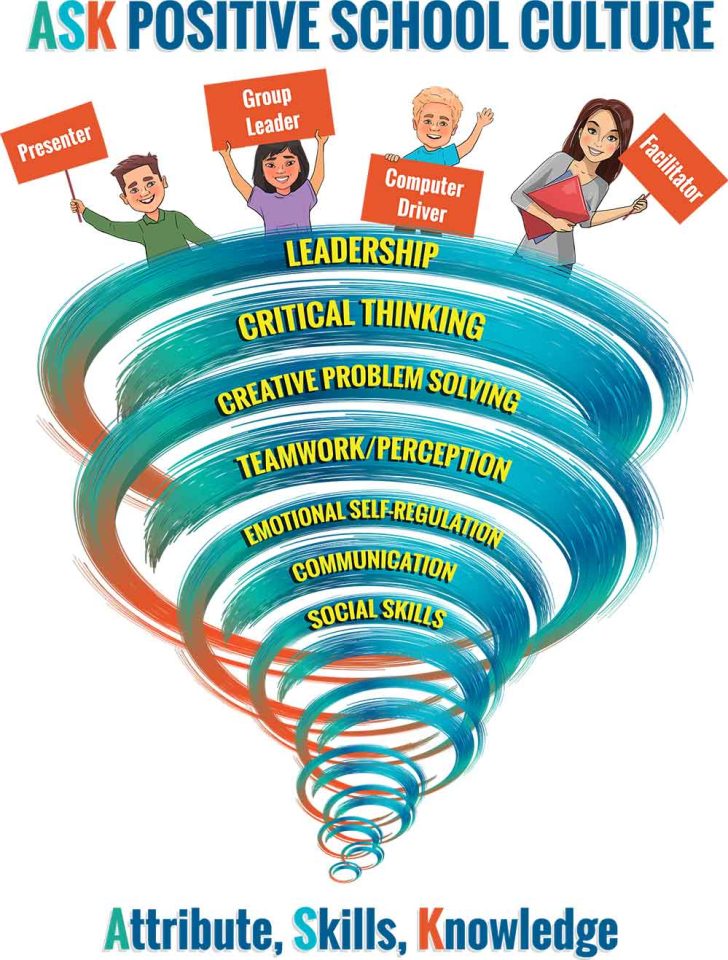 Developed by educational specialists and teachers, Magical Leaders complements and enriches the school curriculum by focusing on developing transferable skills that will help your pupils deal with our ever-changing and unpredictable world.
Magical Leaders develops positive Attributes, Skills, and Knowledge (ASK) through engaging content and interactive activities.
The virtuous spiral of knowledge acquisition, complemented by skills practice, progresses young people's skills, fosters positive attributes, and improves the whole school culture.
For more details about the programme visit our FAQ page.
Not sure if Magical Leaders is right for you?
Join a demo session with the Zeeko Team and learn how the programme can benefit your students.
What does the Magical Leaders programme include?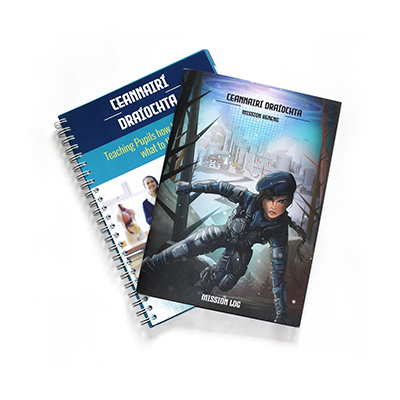 Teachers Manual & Pupil's Books which include a full lesson plan, instructions, and activity sheets.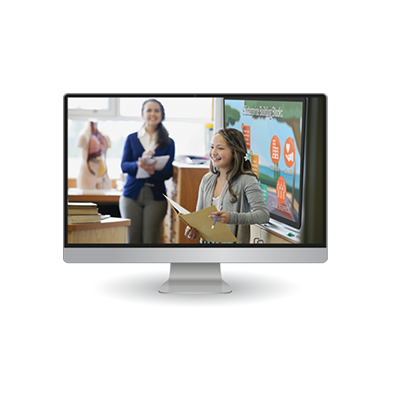 Access to the virtual world, full of interactive activities and digital content to support each lesson.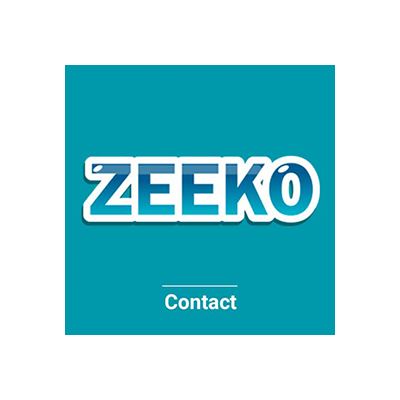 Dedicated Training and Support from the Zeeko Team. We are committed to making Magical Leaders work for you and your pupils.
Teach pupils HOW to think, not WHAT to think
How it works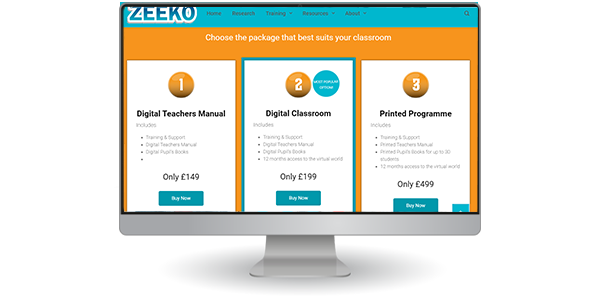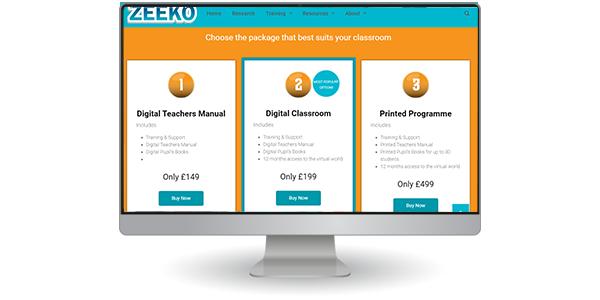 Purchase
Purchase the package that works for you and your school. There are 3 options to choose from.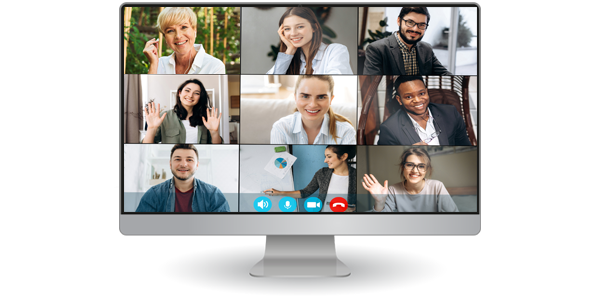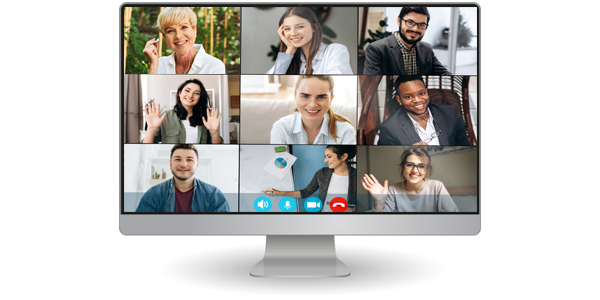 Attend
Attend a 1 hour briefing session to discover what you need to know, to introduce the programme into your classroom.
Only available with the 'Digital Classroom' & 'Printed Programme' packages.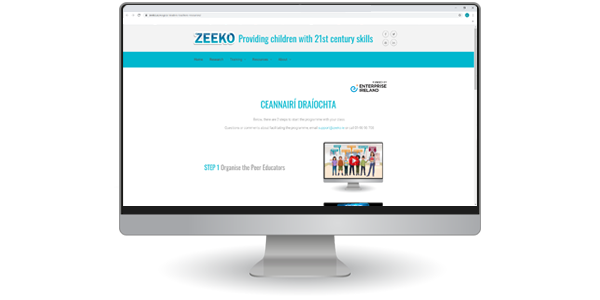 Access
Once you have joined the programme we will send you all the resources you need plus some additional information on how to run the programme.
Help your pupils learn valuable life and social skills that support their well-being with the Magical Leaders Programme.
Choose the package that best suits your classroom


Resource Package
Includes
Digital Teachers Manual
Digital Pupil's Books

12 months access to the virtual world


Digital Classroom
Includes
Training & Support
Digital Teachers Manual
Digital Pupil's Books
12 months access to the virtual world


Printed Programme
Includes
Training & Support
Printed Teachers Manual
Printed Pupil's Books for up to 30 pupils
12 months access to the virtual world
For more details about the programme visit our FAQ page. Or contact Zeeko support at support@zeeko.ie
Magical Leaders School Feedback

The group activities were great, the kids got into some good discussions. I think the favourite activity was the giving feedback. They absolutely loved that! They had never gotten the opportunity to do something like that before and they really enjoyed it.
Martina Gallagher, Scoil C.Ui Dhalaigh, Co.
Kildare, Ireland

Post COVID lockdowns, collaboration, teamwork, peer coaching and improved self-esteem were all high on our agendas and Magical Leaders really delivered.
Sarah Lathlane, Head Teacher,
Castle Hills Primary School,
Doncaster. UK