CEANNAIRÍ DRAÍOCHTA
Online resource for learning and applying 21st century skills
Teaches young people

how

to think not

what

to think
Ceannairí Draíochta (magical leaders) develops positive Attributes, Skills and Knowledge (ASK) about innovative ventures.
The virtuous spiral of knowledge acquisition, complimented by skills practice, progresses young people's independent thinking and life skills.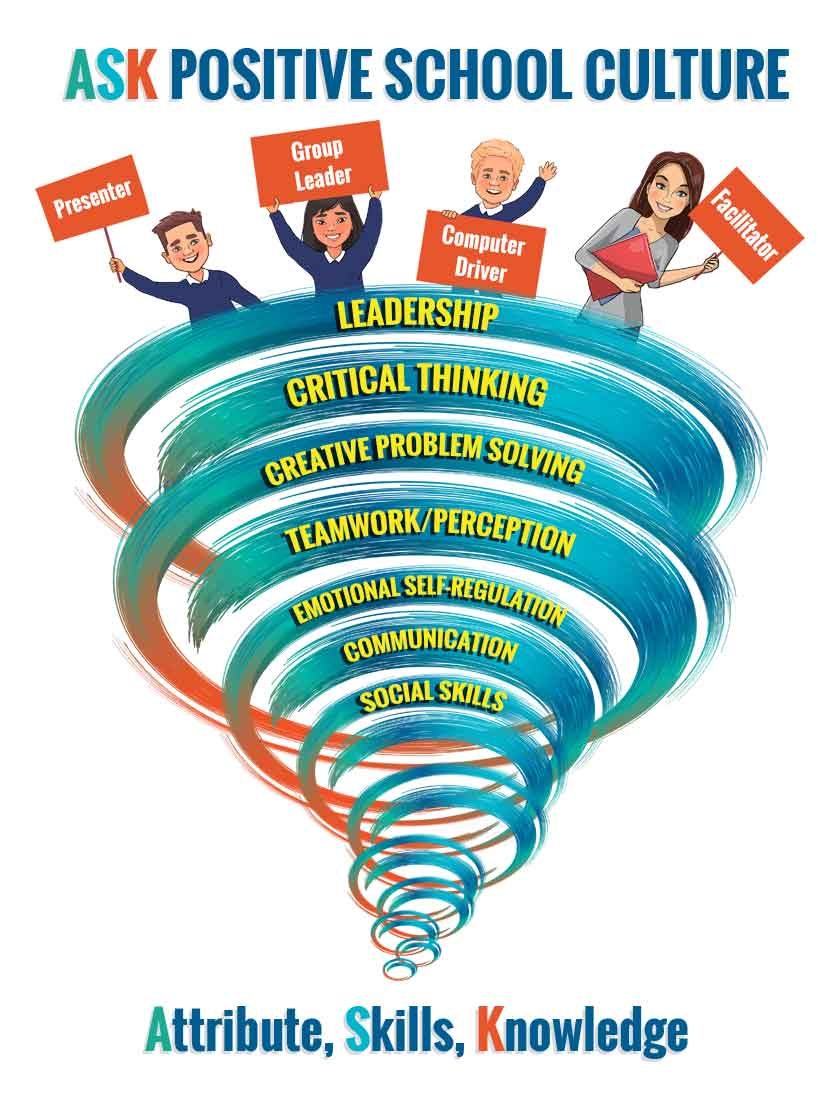 What They Say
"For 6th class pupils, there is an increased challenge to transition to secondary school during the pandemic. The focus from this programme on social skills, leadership and independent thinking will help with this transition".
Conor Baxter, Sacred Heart, Dublin.